Changing the self-service
auto parts industry
With over 1 billion vehicles on the world's roads, the demand for recycled auto parts is stronger than ever. Self-service auto part yards are an excellent resource for local do-it-yourselfers and mechanics as millions of end-of-life vehicles are processed by these operations every year. However, most parts go unsold because of just that, self-service yards only serve their walk-in customers. Row52 is changing that. By creating web and mobile tools that connect part seekers with part pullers, Row52 is making more recycled auto parts available to more people.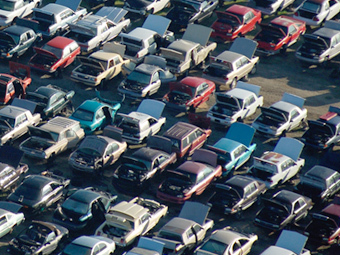 Sign Up today with Row52 to receive new vehicle alerts. Look ahead as we rollout mobile, social, and commerce features.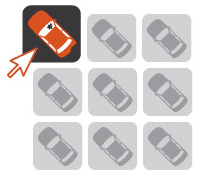 Find Your Vehicle
with vehicle photos, alerts,
and favorites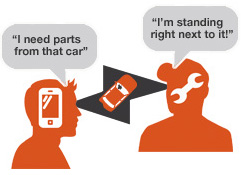 Connect
with someone close to
the part you need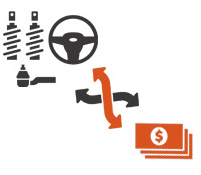 Buy and Sell Parts
in a marketplace dedicated
to recycled OEM auto parts